Taming Your Cockatiel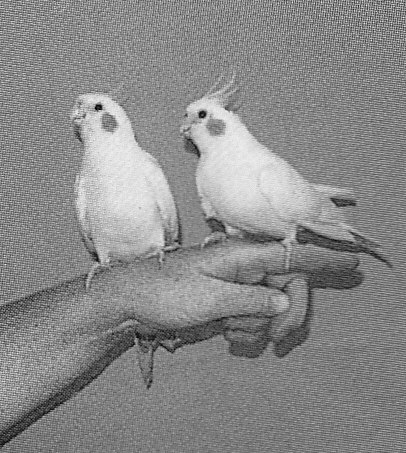 Taming your cockatiel does take some patience. With a bit of patience and time, it is very doable, especially if the cockatiel is young.
The first step to building a trusting relationship with your cockatiel is getting him to be comfortable around you.
Start by giving him some warning before approaching his cage or try calling his name when entering the room.
At first, you will need to move slowly around your pet until he learns to relax around you.
Once he is comfortable having you in the same room as him, you can then slowly start taming your cockatiel.
Place your hand inside the cage with him and gradually coax him onto your finger. At first your bird will flutter away from you, but if you continue doing this on a daily basis, he will learn to share his space with your hand.
Once your bird is comfortably settled on your hand, you can try slowly removing him from his cage. Make sure his wings are clipped before taking him out. Never cut his tail feathers.
When your cockatiel is comfortable with you, you can coax him to step up onto your fingers.
Gently nudge his chest with an outstretched finger and say the word 'up' when he climbs onto your finger and 'down' when you place him elsewhere so he learns the associated words and learns to follow your commands.
This will come in handy when you want to put him down for the night or back into his cage.
Keep your training sessions to about fifteen minutes long, as cockatiels don't have a long attention span. Make each session fun for you and your cockatiel.
Once your cockatiel is comfortable with you, you can experiment with scratching him and petting him. Most cockatiels love to have their heads scratched, and lots of them under their wings, or low on their backs just above their tails where their preening glands are situated.
You will know what your cockatiel likes, as he will relax totally and ask for more or grind his beak.
Here are some more great ideas for taming your cockatiel.
Click Here for more interesting reading on taming your cockatiel.