If you are wondering what causes different colors in cockatiels and how all the different mutations happened, then keep reading.
So, What Causes Different Colors In Cockatiels?
It took a really long time of people owning cockatiels before one of the many tens of thousands of captive-bred cockatiels appeared that was a very different in color from the rest.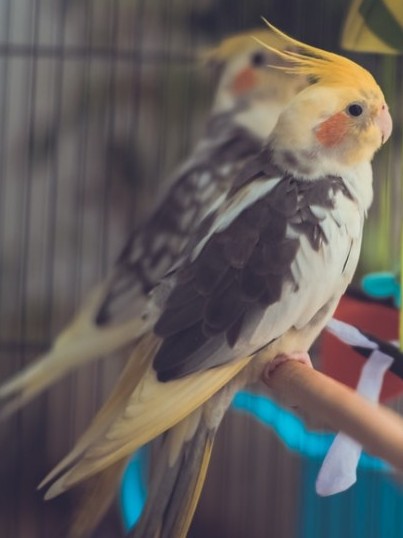 As far as we know the first cockatiel mutation to come about was the pied or harlequin.
It would have been possible for the normal-looking parents of this pied to have continued producing other pieds in the approximate ratio of one pied to three normals.
Likewise, the offspring of this pied when mated back to their grandparents, the original pied parent, or between themselves, would have produced more pieds.
If a sudden change in appearances happens like that, it is called a "sport" and if a sport can be perpetuated through subsequent generations it is called a genetic mutation.
Are All Mutations Due To Genetic Factors?
When studying what causes different colors in cockatiels, it is clear that by no means are all color changes in birds due to genetic factors.
For example, if parrots are fed on a diet of sunflower seed with no extras, as they moult, some feathers may grow back that are yellow or white instead of the usual green or black.
Similarly, if the food of a pink flamingo has no carotenoids, which come from plants, then it will moult out to have white feathers and pale legs.
These two color changes above are nutritional and reversible. Once the diet is corrected, these birds in their subsequent moults become normally pigmented.
The young of these nutritionally deprived birds, assuming that during their period of rearing they are given a satisfactory diet, will not have the abnormal coloring of their parents.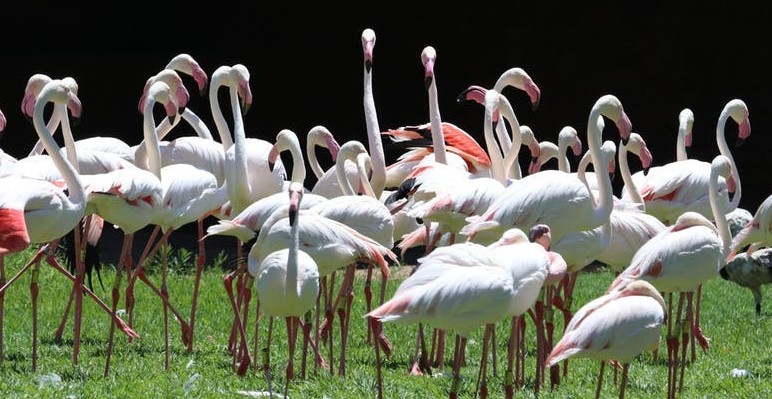 The majority of color mutations are from the bird having a genetic error or a defect somewhere in its body's chemistry.
This makes it unable to synthesize the usual pigments. Such color changes as these mutations create are therefore the consequence of a biochemical deformity.
It would be most exceptional, though certainly not impossible, for a color mutation to be the result of a process "added" rather than "subtracted" from the bird's already existing metabolism.
As with so many mutations, these color mutations are recessive to the dominant wild-type. This simply means that if cockatiels with these novel colors are pared to normals the offspring look exactly like the wild-type with no hint that one of the parents had a different color.
Even though the wild-type may dominate completely, the mutation is not lost.
When these young are mated with each other or back to differently colored parents, they will produce some of the visual mutants for themselves.
In Avicultural literature, the normal-looking birds that carry the mutation are known as Splits, which is much less of a mouthful than the geneticist's wording of heterozygotes.