Do you want to buy a cockatiel, but you want a smart cockatiel? The smart name for a cockatiel is Nymphicus hollandicus.
Cockatiels in general make great pets, and here are some things you may or may not know about them.
If you want a Smart Cockatiel, you don't need to look far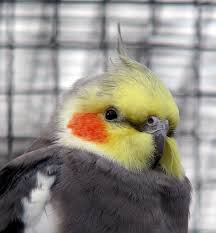 Take a look at YouTube and you will see millions of videos of smart cockatiels.  Cockatiels are extremely smart and can be taught to do tricks, dance, whistle and sing. In fact smart cockatiels love to perform for rewards. All you need to do is offer your cockatiel a treat right after it performs a behavior that you like. If you do this repeatedly over time, your smart cockatiel will eventually perform for you in anticipation of a treat.
When choosing your smart cockatiel, look for the one that is alert, notices you, responds to your voice and looks interested in you. This type of bird will be easier to tame.
Do cockatiels live for a long time?
Most people think that only parrots can live a long time, but with proper care and nutrition, some cockatiels can live to be twenty years or older. The oldest one I researched online has almost reached thirty. Because they live so long, this makes them ideal pets, and you can really bond with your little feathered friend, as he becomes part of the family.
Do cockatiels make good first pets?
Because a cockatiel is a small species of the parrot family, they are ideal pets, as they are just large enough to be held by a child (under adult supervision), but not so large that they become dangerous to children. Cockatiels are also very easy to care for, in fact more so than even a dog or a cat, so they are ideal pets for children so they can learn the responsibilities of looking after a pet.
Cockatiels are also very social birds, and love spending time with their human friends. They get to recognize their caretakers and are responsive to their voices.
A smart cockatiel can be any color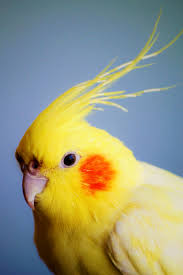 Cockatiels come in a great variety of different colors. They all have a distinctive crest on their heads and pretty orange cheeks, but they can be any combination of white through to grey. Some are even spotted, depending on the mutation.
Cockatiels eyes may also differ, as some have red eyes, while others have darker eyes.  Some have grey skin on their feet, and others have pink feet.
The male cockatiel is not only the prettier bird, but also the smart cockatiel of the two,  if you want a cockatiel that talks.
Can cockatiels get sick?
Just like dogs and cats, cockatiels can get sick. Some of the sicknesses that cockatiels can get are atherosclerosis (like our cholesterol), kidney failure, arthritis and flu.
Many of these sicknesses can be prevented and cured when caught early.
To prevent illness, cockatiels need good nutritive food and ideally should be screened annually for disease.